Introduction
Materiality. To a sustainability amateur, this word probably has a completely different meaning to how a Social Responsibility professional would use it. The materiality we discuss in this blogpost refers to that included in the GRI Sustainability Reporting Guidelines, the main standard used by companies to report on their activities. We will explain how to create a materiality analysis, which businesses need to complete every year to share their performance with stakeholders.
Context
1. What is a materiality analysis?
A materiality analysis is a process that enables a business to identify their most important areas to focus on so that they can be highlighted as a priority, as well as to understand which are of most concern to stakeholders and how they impact the business model (and vice versa). Materiality analyses also help to align sustainability strategy with stakeholder expectations.
As the GRI recommends, a sustainability report needs to reflect:
The significant economic, environmental and social impacts of the organisation
Any information to do with ESG that substantially influences the assessments and decisions of stakeholders
Impact is understood as the effect that an organisation has on the economy, the environment and/or society (both positive and negative). An issue can be relevant (and therefore potentially material) based on only one of these three areas.
2. Who can perform a materiality analysis?
Any company or organisation can perform a materiality analysis to understand which areas are relevant to their management, but especially companies that have been preparing sustainability reports for some time and are already familiar with them, which allows them to focus on the use of resources to generate maximum impact with stakeholders.
3. Benefits for the business
Helps to mitigate inherent management risks
Stronger focus on positive impact and on minimising negative impacts
Improves communication with stakeholders
What are the steps to take to prepare a materiality analysis?
We at APlanet have created a list of five steps to follow:
Clearly define your stakeholders: shareholders, investors, employees, suppliers, customers, communities in which you operate, NGOs, and the media.
Create a benchmark which will allow you to analyse and compare materiality topics from other companies in your industry.
Consult your stakeholders. What is going well? What needs improving? What do we need to start doing? These questions can be asked internally to employees, or externally to other stakeholders.
Analyse the findings of these surveys.
Prioritise the matters according to order of importance, defined together with the board of directors and the executive committee to align your company's strategy with sustainability. Illustrate the issues in a matrix according to their relevance to your business.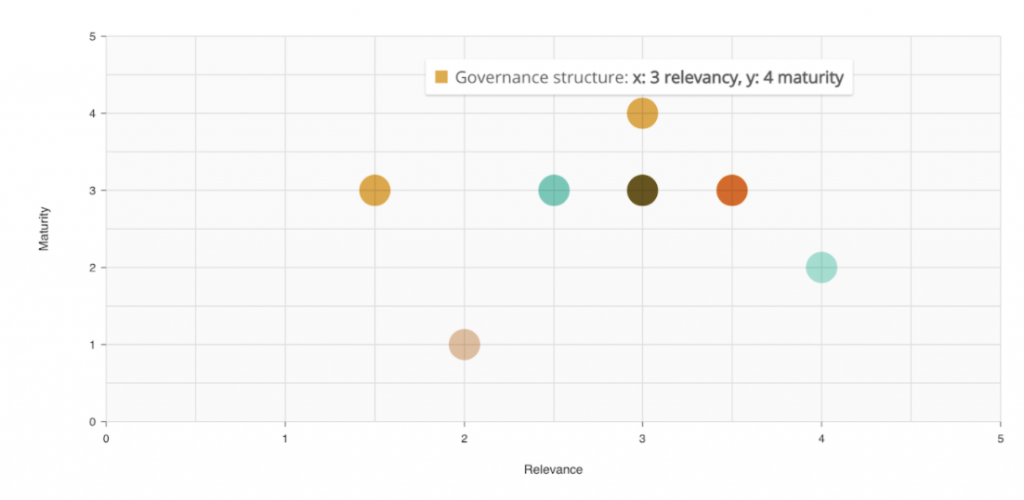 Advice
Use sustainability standards such as the GRI or the SASB to help you, remembering that a business can work on their relevant issues in order to manage and minimise any negative impacts.
Use the support of senior management in the promotion of sustainability
Use tools and technology to monitor indicators. Continuous monitoring of ESG commitments requires time and resources from the company. Solutions such as APlanet Sustainability make the process of monitoring indicator performance, and the efficient collection of ESG information, much easier.
---
Subscribe to our resource hub to keep up to date with the latest trends in the sector